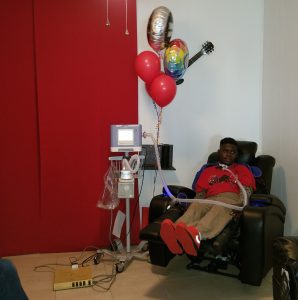 Tory's new room reflects his love of music….and what better way to celebrate your 20th birthday! Special thank you to Thompson Electric,  Tim Murphy (TV install), Rebounders, and Martini Furniture.
See what WTLV had to say on their Positively Jax coverage  Positively Jax Special Gift
See the rest of Tory's room and special guests here.